"The best way to make children good is to make them happy."
The Evils of Toys (Article)
The best toys a child can use are those he makes with his own hands. The toys so freely used today supplant the desire to create with the desire to buy.
The Truth About All That Baby Gear (Article)
"Mother Substitutes" ... includes cribs, bassinets, cradles, playpens, portable cribs, swings, carriages, strollers, pacifiers, bottles and toys.
Alternative Parenting (Website)
A resource dedicated to bringing families and families-to-be information needed to live a more natural lifestyle.

The Compleat Mother (Website)
The Magazine of Pregnancy, Birth, and Breastfeeding. May spread to mates, cousins, friends, sisters, grandmas and other people exposed to this magazine.
Kelly's Attachment Parenting (Website)
Supports and encourages the nurturing, attachment style of parenting. Includes personal stories and information on breastfeeding, extended breastfeeding, baby's sleep and other issues.
The Liedloff Continuum Network (Website)
Educate and serves the public - especially parents, parents-to-be and anyone who cares about the well-being of infants and children - by advocating the principles described in The Continuum Concept and suggesting practical ways to integrate them into daily life.

Mango Mama's Natural Parenting (Website)
This site addresses everyday child-care issues from a natural prospective, and supports parents who parent outside the mainstream - from preconception to homeschooling. A good place to turn when intuition tells you that the standard advice is not right for you.

The Mother (Website)
An international magazine of fertility awareness, conscious conception, peaceful pregnancy, sacred birth, extended breastfeeding, natural immunity and attachment parenting.
Mother Nurture (Website)
A family's personal website (many photos) with topics such as birth, breastfeeding, bedsharing, and vaccination. It encourages a gentle, child-centred approach to parenting.

Mothering - The Natural Family Living Magazine (Website)
Read in more than 65 countries and addresses contemporary health, personal, environmental, medical, and lifestyle issues in an upbeat, intelligent, compassionate, and courageous way.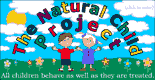 The Natural Child Project (Website)
All children behave as well we they are treated. The site covers information and advice on all aspects of attachment-parenting (raising children with respect and trust), unschooling (trusting the child to set the "curriculum"), and child advocacy.
Nurturing Magazine (Website)
Tomorrow's ideas for today's parents. Offering honest, upfront, outspoken, insightful, determined, informative and cutting-edge discussion on topics of interest to parents in countries around the world.

Parents for Barefoot Children (Website)
Parents promoting healthy barefoot activity for children, who suffer from a shoe-obsessed society since their birth - resulting in weak, deformed, unhealthy, desensitized and unhappy feet.
The Radical Fringe Mother (Website)
Devoted to Earthy Birthy women everywhere
Simple. Beautiful. Right... As Nature Intended (Website)
Freebirth is freedom to birth the way that is best for both mother and baby. To me, this is unassisted childbirth. That term, in all it's complicated, controversial glory, set me free!!

VegFamily - Vegan Parenting On-Line (Website)
Vegan Parenting, Vegan Children, and Vegan Pregnancy Information.